Heat Pumps - Reviews, Prices and More!
Amana Heat Pumps - A World Leader in Heat Pumps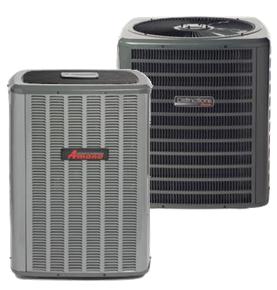 Amana is a one of the world's foremost experts in reliable and efficient heat pump systems that offer exceptional quality, comfort and performance for you home or work.
Going back almost a century, Amana has distinguished itself as a versatile manufacturer of residential and office appliances, Amana is truly an American institution and has earned itself a reputable name amongst HVAC companies worldwide. Amana's is a trusted name that has stood for innovation and dependability for almost a century.
Amana Heat Pump provides appropriate quality and value for the consumer and their goals as a company show with their work. Pride is pursuant throughout all stages of heat pump production - from idea development to packaging.
Amanas commitment to excellence enable and ensure that Amana Heat Pump products are the best they can be. Even after the product leaves the factory, Amana investment in quality continues because they back their commitment to customer satisfaction with some of the strongest warranties in the industry.
Although there are a wide range of Amana Heat Pump products to choose from, we recommend you review a wide range of Amana Heat Pumps including the following:
Amana PHD 13 SEER Packaged Heat Pump: The Amana brand PHD 13 SEER Packaged Heat Pump offers outstanding year-round heating and cooling comfort. Featuring a high-efficiency Copeland scroll compressor - you will enjoy lower power bills throughout the life of the system. The unit is equipped with sound blankets for extra-quiet operation.
Amana DISTINCTIONS CPLJ Heat Pump: The Amana DISTINCTIONS CPLJ Heat Pump features an attractive louvered metal guard protects the coil from damage and strengthens the unit. Designed for ground-level or rooftop mount, the base pan elevates the unit above the slab for excellent water drainage. A polyester powder-paint finish provides premium durability and improved UV protection. .